Get Additional Information
Please fill out the information below if you are interested in a FREE quote, or simply have a few questions you'd like answered: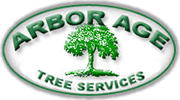 Arbor Age Tree Services
173 Foussat Rd
Oceanside, CA 92054
CA Lic.# 1054326

Phone: 877-906-TREE (8733)
Phone: 760-433-1976
Phone: 619-977-5311
E-mail: arboragetreeservices@gmail.com
Serving All of Southern California
Since 1982 we have serviced thousands of customers throughout the San Diego, Riverside, San Bernardino, Orange, and Los Angeles counties. View/Post a review on our Yelp! page and find out why we're the Best!